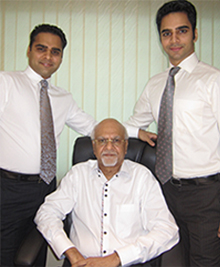 Left to Right
Ash Balani,
Kishin Balani,
Dev Balani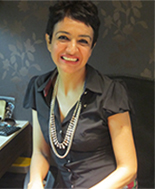 Sunita Golani

Malkish Jewels believes in doing this differently. A story that was started in 1979 by visionary Kishin R. Balani, is now a saga that breeds luxury with a touch of personalization. Choosing to showcase their jewellery in one state-of-the-art studio, the philosophy of Malkish is to keep their salesmanship as untainted as their products.
Headed by in-house designers, Malkish's commitment to innovation effortlessly combines elegance with beauty and indulgence with practicality. Delicate designs are brought to life after they are envisioned by talented minds.
The bold and elegant style that fuses the classic and contemporary is the paramount feature of this jewellery house's distinctive designs. Extraordinary hand selected stones inspire the design team's sketches, which are turned into stunning reality by the hands of expert craftsmen, in the in-house factory. Malkish believes that a piece of jewellery that adorns a woman, is the bestest friend that she can ever have. And, with this companion by her side, she will forever be admired and looked up to.
You can weave web of magical bliss with each piece of jewellery from Malkish.